Product Description:

This project required the coordination of multiple operations, including blanking, piercing, forming, and cut off prior to finishing and assembly. Production took place primarily on our punch presses using universal tooling to help keep costs to a minimum, and the CNC controls allowed us to uphold ±.001" tolerances. We produced the components from different thickness of annealed stainless steel to promote accurate forming and good weldability.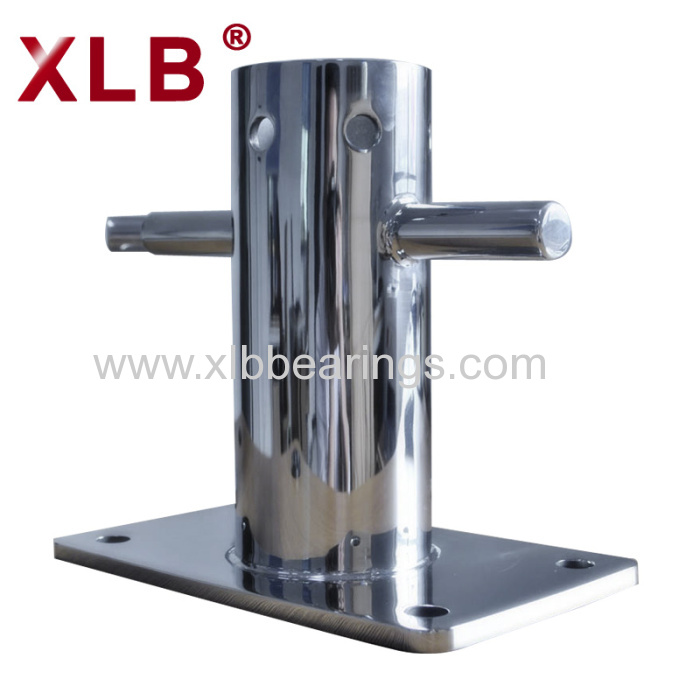 We are a professional custom metal Parts factory specialize in custom metal stamping parts and CNC machining parts.We offer stamping,welding,turning, milling, drilling, tapping, and grinding, metal fabrication,etc with a variety of materials
XLB Information :
A. Reputation
We enjoy a high reputation and good feedback from our customers, whom are spreading all over the world. Our customers are from more than 100 countries.
B. Wide Products Range and stock
With 4 owned manufacturing companies, we have wide product range and huge stock holding as well as strong package to meet customer requirement. More important, our good and stable quality enable us a reliable supplier. We are also certified by ISO 19001-2008 and UKAS management system and TS16949.
C. Technology
We have 20 engineers whom specialized in technology with robust and rich experience in design, offering technical data sheets and bringing innovative and customized solutions to suit your needs. Our factories own precise facilities and measurement equipments as well as advanced software to secure the good and stable quality.
Welcome to contact us!